Get to know our machines on a very personal basis …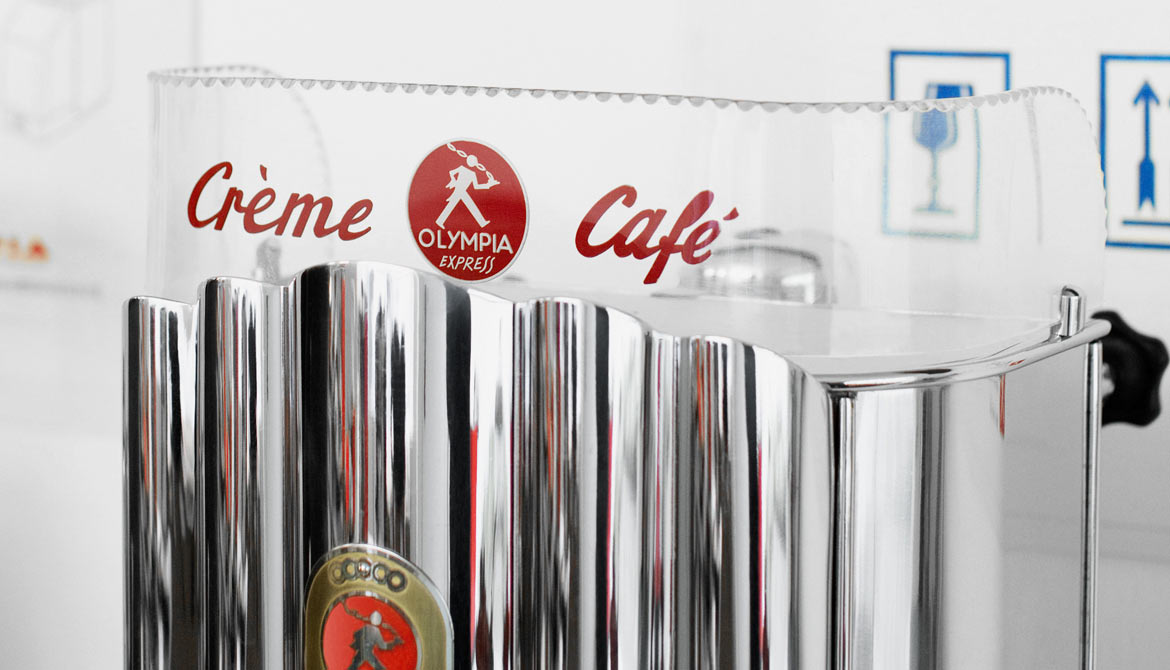 Our Barista courses here in Glarus are always something special. As every course has always been booked out very quickly, do not delay – register as soon as possible!
The next dates:
Dates are currently being planned

Also note the Barista courses at «Kaffemacher» in Basel.
The home of the machine
For four years now we've been inviting coffee aficionados to attend our Home Barista courses with Kurt Bauer. We host the courses in our showroom, not far from our manufacturing site. In a small group, we familiarise you with how to prepare the perfect espresso and handle our two coffee machines, Maximatic and Cremina, including the coffee grinder.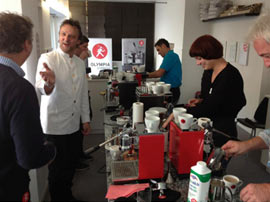 Kurt Bauer with participants in 2012
Personal tips from the pro
Kurt Bauer is the Swiss Barista Champion 2005, a participant in the Barista World Championship in Seattle and long-standing head judge in the Swiss Barista Championship. With his love of strong coffee, he will teach you everything you need to prepare the perfect espresso and a delicious cappuccino, with or without latte art.
Furthermore you get to enjoy two coffee creations which are guaranteed to widen your eyes. Instructions on how to clean and maintain your espresso machine and grinder are naturally all part of the course.
«I would like to thank you again for the great course last Saturday. It was a very educational event which involved all the senses and was also humorous! Thank you so much! I wish you continuing success in the future, that you continue building such sensational machines and keep living the coffee dream.»
— (female) clients from the Zurich region Unterland
The facts
In order to cover the costs, we charge CHF 250 to participate. Our rooms limit the number of participants to six Baristi.
We changed our schedule to have enough time for you and the making of the perfect espresso. Starting at 9 am we focus on the espresso and have a short break at noon. Afterwards we dedicate enough time to hash out all the details of the perfect cappuccino.
We look forward to receiving your request. Please send us your binding registration as soon as possible by email or telephone.
Olympia Express Showroom
Sernftalstrasse 34b
8762 Schwanden
T +41 91 646 15 55
Write us a message